Unemployment rate decreases, service jobs on rise
In 2008, the United States went through a recession that was almost as detrimental as the Great Depression of the 1920's. According to the
Bureau of Labor Statistics
, from January of 2008 to January of 2009, the nation's unemployment rate rose from
5 percent to 7.8 percent
and kept rising. Though, as we move in to the second half of 2013, the unemployment rates seem to be on the steady decline.
As of May 15, 2013, the unemployment rate for the nation was at 7.6% of people without jobs. The Bureau of Labor Statistics reports that this is about a 2.5% drop from 2010. Economic recovery is expected to accelerate late this year, according USA Today.
Dianne Finch, Elon University visiting professor has seen that the unemployment rate is steadily decreasing nationally.
"I think that back when Obama first took over, when we were already hitting the Great Recession, he was hoping to get it down to about 5.6 by the end of this year," Finch said.
The state of North Carolina, though it has seen a slight drop, is still higher that the nation's average.
"From March of 2012 to March of 2013, the state's seasonally adjusted unemployment rate has dropped from 9.4 percent to 9.2 percent," said Larry Parker, the Acting Public Information Director of the N.C. Department of Commerce's Division of Employment Security.
Finch keeps up with the economy and unemployment rate for her own sake as well as part of being a journalist.
Having worked with economic data as a part of the American Chamber of Commerce as well as covering finance for Bloomberg News, Finch has had some experience working with numbers.
"You can never just look at the unemployment rate itself, the one we see in the news all the time, to understand the economy," Finch said.
She explained that the rate that we see is only representative of the people who are actively looking for a job, rather than the entire population.
The unemployment rate that the nation sees is also very general and groups all sectors together, according to Finch.
"When we just hear a general unemployment rate, we don't know what that means to women, the men, to older workers, to younger workers," Finch said.
In comparison to the nation, Parker explained that within the past year (March 2012-March 2013), North Carolina has gained 75,300 jobs in nearly every sector.
"Leisure and hospitality has gained 20,200 jobs; trade, transportation & utilities have added 16,100," Parker said. "The only major sector to lose jobs was construction (-5,300)."
Finch points out that the jobs that are opening up are not professional, white-collar jobs that pay more but rather the blue-collar service jobs that pay less.
"When we talk about an unemployment number, we need to think about wages," Finch said.
Who works lower wage jobs and why?
"It was definitely not hard to find openings in a service job," Katrina Boddy said.
Boddy, a 20-year-old student residing in Burlington, N.C. works at Panera Bread while attending classes at Alamance Community College.
"I have worked four minimum wage jobs. Two in retail and two in food," Boddy said.
April Lonon, also an associate at Panera Bread, has worked many service jobs in the past including being a server for Riva's Trattoria, and later becoming their catering prep.
Lonon is currently attending school at Guilford Technical Community College for an Associates Degree in IT Tech.
"I would be surprised [that unemployment has decreased] since Wake Forest Baptist Hospital has just let go of 500+ employees," Lonon said.
Finch said that there was a point in time where uneducated workers who were highly skilled workers, were working for good wages and were able to buy a house. That's changed.
Boddy, while not surprised that the unemployment rate has been decreasing, would find it surprising if she heard that people were getting great paying jobs.
"I do not get paid enough at my job to cover everything," Boddy said, who gets paid $7.25 and hour, the minimum wage here in North Carolina. "I probably could scrape by if I wasn't in school, but I am in school." And to Boddy, school is a full time job in itself.
Having a low paying job like this causes the employee to have to stretch their check to pay for expenses.
"When you have to cut into your savings because you're at the very back end of your two weeks waiting for your next paycheck, it can get a little bit sweat inducing," Boddy said.
Luckily Boddy is still able easily pay for her utilities and rent with her parents' help even though she is currently living without a roommate.
Boddy is hoping to find a job eventually in a hospital as a nutritionist, though she believes it will be a challenge.
"I think it's very difficult to find a job that is higher paying that minimum wage, even when you have a college degree," Boddy said, saying that process for getting a higher wage job is much more competitive than that of a lower wage job.
Lonon would love to leave Panera as soon as she graduates because she sees no opportunity to advance there.
"Lucky for me, there is always a job as an IT, and there is room to climb the corporate ladder," Lonon said.
Projected # of Retail Trade Jobs for Q4 of 2013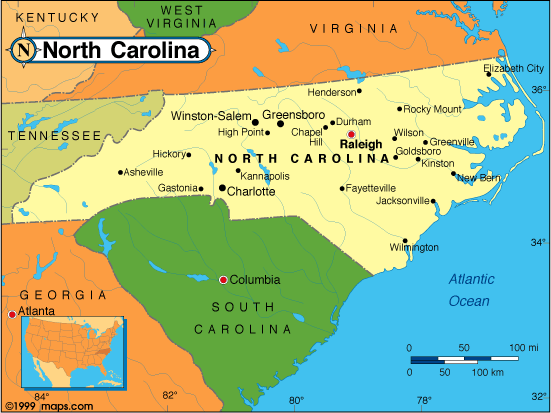 The benefiters from service job increase
The Great Recession, beginning in 2008, affected business sales when people who lost their jobs stopped shopping regularly.
Carlos Cruz, supervisor of Step N Style, a clothing store located in Holly Hill Mall, said that business definitely went down during that time.
"It impacted the store a lot actually," Cruz said, saying that they saw a drop in sales for about two to two and a half years, but that business is starting to pick back up a bit.
Rajesh Wadhwani, manager and owner of Step N Style for 14 years now, hasn't noticed more people than usual coming into his store, but believes that the increase in service jobs will help his business greatly.
"Our customers are normally blue collar," Wadhwani said. "The people could be waitressing or could be the manager of a retail store and they will eventually need some clothes for business."
Cruz explained that they don't target people who have higher paying jobs, so having less of those wouldn't hurt their business
Since the people who are the target audience of the store seem to be getting jobs, Cruz believes that the extra money they have will start a cycle.
"If you see a little growth and people have some extra money to spend, they'll spend it at a business, causing that business to hire more people," Cruz said. "The new employees will get a paycheck and they will go spend that somewhere else."